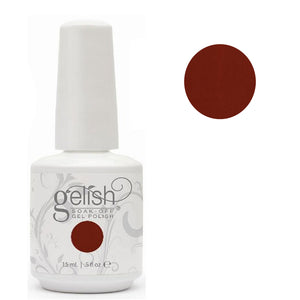 ODI Gelish Soak off UV LED # 1522
Brand:    ODI Gelish
Product: ODI Gelish Soak off UV LED # 1522
Size:       15 ML 
Prepare your nails: Start by preparing your nails for the gel color application. Remove any old nail polish, trim and file your nails, and push back your cuticles.
Apply a base coat: Apply a thin layer of base coat on your nails and cure it under a UV or LED lamp.
Apply the Gel Color: Choose your desired gel color and apply a thin, even layer on your nails. Cure each layer under a UV or LED lamp.
Create your design: Once your gel color is fully cured, you can create your desired design using additional gel colors, glitter, or other nail art supplies.
Apply a top coat: Once you're happy with your design, apply a thin layer of top coat to seal and protect your nails. Cure the top coat under a UV or LED lamp.
           If you're interested in trying Gel Color, Harram Store is the best platform for your seek. AT Harram Store we have wide range of Gel Color.
---
We Also Recommend
---